Major, Minor & Interim Vehicle Servicing
The Best Vehicle Servicing in Coventry
At Spon End Clutch & Brake Services we provide a comprehensive servicing for all makes and models of vehicle. Whether it's a major service, interim service or just a simple oil change we can cater for your vehicle servicing needs. We pride ourselves on providing excellent value for money on all our services.
You can now get your van or car serviced at independent garages without affecting any current warranty you may have with your main car dealership. We make sure that your vehicle is serviced to your manufacturer's service schedule and use parts that are of the same quality of the manufacturer's original equipment. We follow your vehicles' service history and make sure your service book is stamped too so that you can keep up to date with your car's needs.
If you're not sure of the last time your vehicle was serviced, or your vehicle is overdue for a service, we'll make sure that we tailor our own service schedules to your vehicle. As we're experts in the industry, we have an abundance of experience working on different makes and models of vehicles. That means we'll know exactly what is best for your vehicle. We'll make sure your vehicle gets up to date, and that the right parts and lubricants are used that suit your particular make and model. We'll do all this, as well as keeping costs to a minimum so that your car maintains a long life and runs smoothly without any major issues.
Frequently Asked Questions
What is checked during my car service?
During your car service, we do all the relevant essential and safety checks including lights, windscreen wipers and washers, battery charge and condition, exhaust mountings and the condition of the exhaust as well as tyre pressure and tyre tread checks. We'll also make sure that all the fluids within your vehicle's system are checked and topped up including your brake fluid, windscreen washer fluid and any power steering fluid. All our parts and labour is guaranteed too! Whatever you need during your service, you can have peace of mind you're getting the best quality service in Coventry.
How Much Does Your Servicing Cost?
Please give us a call or send a text to 07956 184 689 and we'll get back to you with a competitive quotation. We do not like high pressure sales techniques, so you will not get that from us. If you find a better like for like quotation, we would like to know about it so we can match or even better it!
Where are you located?
We are not far from Coventry City Centre at Unit 2 Arches Ind Est, Butts Road, Spon End, Coventry, CV13JQ. This is approximatelt a 10 minute walk from the old Ikea building.
Established in 1981, we've built a fantastic reputation over the last 38 years. Although we specialise in clutch and brake repairs, we're also available for all types of mechanical work. We're conveniently located in Spon End, near the city centre (a 10 minute walk from Ikea), and welcome customers old and new. You can depend on us to provide free checks for all brake and clutch problems.
FORD FOCOS 05 PLATE Went here for a new clutch,had no problems at all,best price l could find in coventry,they also do most other repairs from what l saw,got car back same day,drives perfect thank you to ash for your good service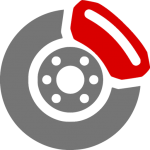 ON ALL SERVICE PARTS
1 YEAR WARRANTYfor non-commercial vehicles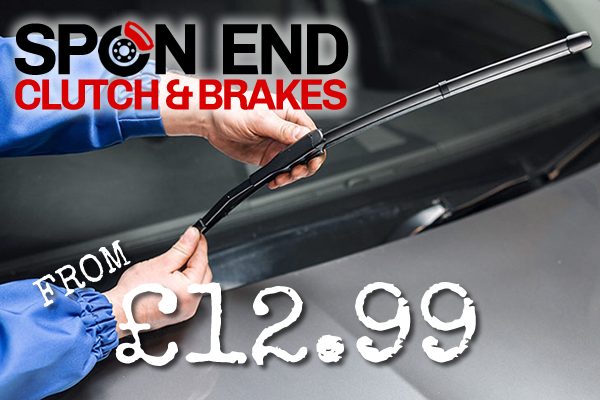 Window Wiper Replacements from £12.99* Example: Ford Fiesta Front Wiper Replacement cost is £12.99. *Prices correct as of February 2022.  Prices subject to change. Conditions Apply, get in touch for details