Suspension & Shock Absorber Checks & Repairs
The Best Suspension & Shock Absorber Checks & Repair Services in Coventry
At Spon End Clutch & Brake Services we provide a comprehensive suspension and Shock Absorber service. Your vehicle's suspension is a complex series of components designed to work together to limit the vibrations and undulations from the road surface, keeping your tyres engaged with the road surface, providing a safe, smooth and controlled driving experience.
The principle car suspension components include coil springs and a shock absorbers (one for each wheel). These shock absorbers and springs work together to cushion the vehicle by absorbing the impact from uneven road surfaces. This keeps your tyres firmly in contact with the road surface for the maximum amount of time which is essential for your brakes to work effectively. Maintaining a healthy vehicle suspension system is vital if you are to gain the optimum comfort, stability and handling characteristics from your vehicle.
Suspension Linkages & Component Checks

Suspension Spring Checks

Suspension Spring Replacement

Shock Absorber Checks

Shock Absorber Replacements
Frequently Asked Questions
How Do I Know If My Suspension Needs Attention?
You should look out for any of the following symptoms:-
Pulling to one side when driving & turning.
Loud banging when driving over uneven ground or potholes.
One corner of your vehicle is visibly lower.
Dipping or nose-diving when braking.
Oily shock absorbers or fluid leaking from the corners
Difficulty in steering.
Uneven wear on tyres.
Noticeable Bouncing.
How Much Does a Suspension Repair Cost?
Please give us a call or send a text to 07956 184 689 and we'll get back to you with a competitive quotation. We do not like high pressure sales techniques, so you will not get that from us. If you find a better like for like quotation, we would like to know about it so we can match or even better it!
Where are you located?
We are not far from Coventry City Centre at Unit 2 Arches Ind Est, Butts Road, Spon End, Coventry, CV13JQ. This is approximatelt a 10 minute walk from the old Ikea building.
Just pick up van from having new clutch.  Excellent service.  Even made my steering lock smoother to use without asking or charge.  Cannot rate highly enough.  Will be using from now on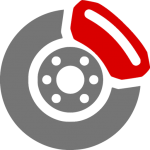 SUSPENSION REPAIRS
2 YEAR WARRANTYfor non-commercial vehicles
Established in 1981, we've built a fantastic reputation over the last 38 years. Although we specialise in clutch and brake repairs, we're also available for all types of mechanical work. We're conveniently located in Spon End, near the city centre (a 10 minute walk from Ikea), and welcome customers old and new. You can depend on us to provide free checks for all brake and clutch problems.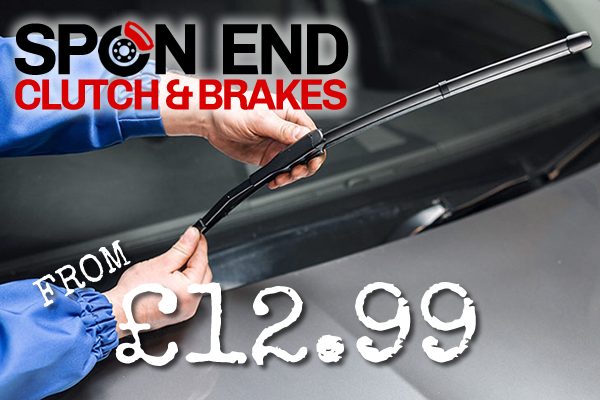 Window Wiper Replacements from £12.99* Example: Ford Fiesta Front Wiper Replacement cost is £12.99. *Prices correct as of February 2022.  Prices subject to change. Conditions Apply, get in touch for details