Air Conditioning Re-Gas & Repairs
The Best A/C Checks, Repairs & Re-Gas Service in Coventry
At Spon End Clutch & Brake Services we provide a comprehensive vehicle air conditioning service. Including Re-gas, Leak & System Checks, Repairs, Compressors, Radiators and more.
Air conditioning is no longer just for hot summer days but can siginificantly speed up the de-misting of windows during the winter months. Therefore it is vital that your car's air conditioning unit is working all year round. At Spon End Clutch & Brake Services Coventry, we recommend having your car air conditioning system serviced with gas and lubricant every two years to keep it running efficiently.
If your car is over 2 years old you will probably benefit from having an AC system check. AC systems will leak gas over time and become less efficient, causing your engine to burn more fuel. AC filters and vents can also become clogged with debris. Any car over two years old will benefit from a re-gas to restore the systems efficiency.
Air Conditioning System Checks

Air Conditioning Re-Gas Service

Air Conditioning Leak Repairs

Air Conditioning Filter Replacement & Cleaning
Frequently Asked Questions
How Do I Know If My AC Needs Looking At?
You should look out for any of the following symptoms:-
Continous noise from your AC Compressor when AC is turned on.
Unusual 'musty' smell coming from your AC system
A loss of cooling efficiency
Your engine working harder – using up more fuel
Blowing cool, not cold, air
A drop in your vehicles MPG when using AC.
How Much Does Your AC Service Cost?
Please give us a call or send a text to 07956 184 689 and we'll get back to you with a competitive quotation. We do not like high pressure sales techniques, so you will not get that from us. If you find a better like for like quotation, we would like to know about it so we can match or even better it!
Where are you located?
We are not far from Coventry City Centre at Unit 2 Arches Ind Est, Butts Road, Spon End, Coventry, CV13JQ. This is approximatelt a 10 minute walk from the old Ikea building.
FORD FOCOS 05 PLATE Went here for a new clutch,had no problems at all,best price l could find in coventry,they also do most other repairs from what l saw,got car back same day,drives perfect thank you to ash for your good service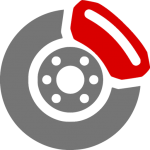 CLUTCH REPLACEMENTS
2 YEAR WARRANTYfor non-commercial vehicles
Established in 1981, we've built a fantastic reputation over the last 38 years. Although we specialise in clutch and brake repairs, we're also available for all types of mechanical work. We're conveniently located in Spon End, near the city centre (a 10 minute walk from Ikea), and welcome customers old and new. You can depend on us to provide free checks for all brake and clutch problems.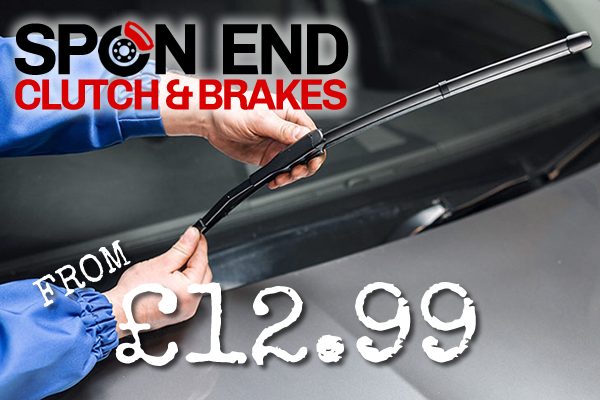 Window Wiper Replacements from £12.99* Example: Ford Fiesta Front Wiper Replacement cost is £12.99. *Prices correct as of February 2022.  Prices subject to change. Conditions Apply, get in touch for details