Minor Bodywork Repairs
The Best Minor Bodywork Repair Services in Coventry
At Spon End Clutch & Brake Services we provide a comprehensive minor bodywork repair service. We undertake small car bodywork repairs and superficial bodywork damage remediation, such as chip and scratch repairs. We can recreate any manufacturer's colour so the result is renewed bodywork back to its showroom finish.
We quote on a job to job basis but we can beat or match any written quote. Email us a picture of the damage – that will help us in giving you a more accurate quote. Even better, come to the garage so we can inspect the damage itself and discuss the options with you in person.
Don't let scratches, scuffs and small dents spoil the look of your vehicle. Here at Spon End Clutch & Brake Services we can fix them to the highest standard. We have 38 years of experience and no job is too small! If the damage is more significant we can recommend an appropriate car body repair shop.
Minor Dent Repairs

Vehicle Trim Replacments

Scratch & Scuff Repairs
Frequently Asked Questions
How Do I Know If You Can Repair My Cars Bodywork?
You should send us pictures of the damage via email.  Or better still bring your vehicle into us at Unit 2 Arches Ind Est, Butts Road, Spon End, Coventry, CV13JQ.  We will then be able to give you an accurate quotation as to the cost of the work.  If the damage is too extensive for us, we'll tell you and suggest a possible car body shop that may be able to undertake the work.
How Much Does a Car Body Repair Cost?
Please give us a call or send a text to 07956 184 689 and we'll get back to you with a competitive quotation. We do not like high pressure sales techniques, so you will not get that from us. If you find a better like for like quotation, we would like to know about it so we can match or even better it!
Where are you located?
We are not far from Coventry City Centre at Unit 2 Arches Ind Est, Butts Road, Spon End, Coventry, CV13JQ. This is approximatelt a 10 minute walk from the old Ikea building.
My Clutch and Flywheel was on the way out, took it to the chap called Ash. Explained to me the failure when he took the gearbox out. Showed me the failure and also asked me to keep the parts if I wanted to. Reliable and the car felt like new when returned. Done me a cheap service whilst I was there. I was surprised the car was washed also.  Excellent Service provided Would Reccomend. Good Value for money.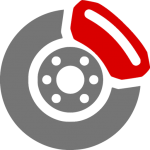 ALL BODYWORK REPAIRS
2 YEAR WARRANTYfor non-commercial vehicles
Established in 1981, we've built a fantastic reputation over the last 38 years. Although we specialise in clutch and brake repairs, we're also available for all types of mechanical work. We're conveniently located in Spon End, near the city centre (a 10 minute walk from Ikea), and welcome customers old and new. You can depend on us to provide free checks for all brake and clutch problems.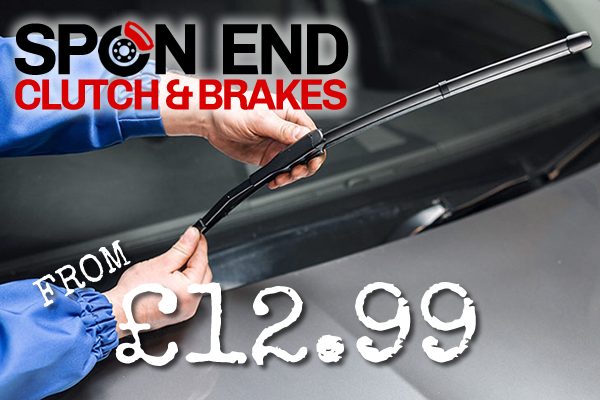 Window Wiper Replacements from £12.99* Example: Ford Fiesta Front Wiper Replacement cost is £12.99. *Prices correct as of February 2022.  Prices subject to change. Conditions Apply, get in touch for details