General Vehicle Repairs
The Best Vehicle Repair Service in Coventry
At Spon End Clutch & Brake Services we provide a comprehensive vehicle repair service. Providing high quality vehicle repairs and servicing throughout Coventry. When your vehicle breaks down, make sure you choose the best team for the job. At Spon End Clutch & Brake Services, we take care of everything, providing excellent vehicle repair and servicing to our customers. We're based in Coventry, and from here we serve the local area with distinction. Call us today to get to the bottom of your vehicle's problems.
We are fully qualified lifelong mechanics with a vast wealth of knowledge that enables us to work across all types of vehicle. Our diverse and loyal customer base from Coventry and its surrounding areas reflect this. If you require any advice about your vehicle, want specific repairs carried out, or wish to book a service or MOT please call, email or visit our garage in Spon End (Coventry).
We can help you with:
Cars & Light Commercial Vans
Diagnostic Checks
Diesel Pumps and Injectors
Vehicle Suspension
Radiators and Oil Changes
All Diesel Servicing and Repairs
All Petrol Servicing & Repairs
Brakes, Clutches, and Gear Box Specialists
Engine Parts Replacement & Reconditioning
Gaskets & Seal Replacements
Frequently Asked Questions
How Much Does Your Repair Service Cost?
Please give us a call or send a text to 07956 184 689 and we'll get back to you with a competitive quotation. We do not like high pressure sales techniques, so you will not get that from us. If you find a better like for like quotation, we would like to know about it so we can match or even better it!
Where are you located?
We are not far from Coventry City Centre at Unit 2 Arches Ind Est, Butts Road, Spon End, Coventry, CV13JQ. This is approximatelt a 10 minute walk from the old Ikea building.
Established in 1981, we've built a fantastic reputation over the last 38 years. Although we specialise in clutch and brake repairs, we're also available for all types of mechanical work. We're conveniently located in Spon End, near the city centre (a 10 minute walk from Ikea), and welcome customers old and new. You can depend on us to provide free checks for all brake and clutch problems.
Really good mechanic garage. Honest and with good recommendations and very fair prices. A lovely place to go for all your vehicle needs.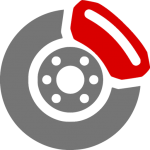 ON ALL REPAIRS
1 YEAR WARRANTYfor non-commercial vehicles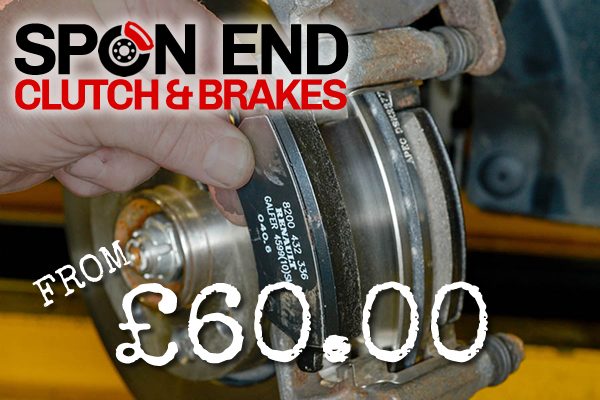 Brake Pads Fitted From £60.00* Example: Ford Fiesta Front Pads Replacement cost is £60.00. If you notice any of the following you should have your brakes checked by an expert to find out whether any components need replacing; If your…