Vehicle MOTs & MOT Repairs
The Best Vehicle MOT & MOT Repair Services in Coventry
At Spon End Clutch & Brake Services we provide a comprehensive MOT and MOT Repair service. MOT Testing is governed by VOSA (Vehicle & Operators Services Agency) on behalf of the Department of Transport. We comply with the many rules and regulations as set out by VOSA regarding the testing of your vehicle.
We can arrange for your vehicle to be MOT tested and any necessary remediations be carried out as quickly as possible minimising the time you have without your vehicle. If your vehicle passes first time we will issue you with the necessary certificate to take away with you.
In the event of a failure we will discuss with you the work required and the costs involved to enable a pass to be issued. With your permission we will carry out the required work. If a car is left with us to test we will not carry out any repairs until we have received authorisation from the customer.
Frequently Asked Questions
What is an MOT?
An MOT is a yearly safety test carried out on road vehicles and is necessary to maintain the excellent safety record that exists in the UK.
When do I need an MOT?
Annually after your vehicle is three years old. (Taxi and Mini cabs need an MOT from one year, then every six months).  An MOT through Spon End Clutch & Brake Service is an honest judgement of your vehicle's condition in line with VOSA criteria. We are pleased to talk you though and show you any failure items that have not reached a pass standard. We look forward to hearing from you.
How Much Does an MOT Cost?
Please give us a call or send a text to 07956 184 689 and we'll get back to you with a competitive quotation. We do not like high pressure sales techniques, so you will not get that from us. If you find a better like for like quotation, we would like to know about it so we can match or even better it!
Where are you located?
We are not far from Coventry City Centre at Unit 2 Arches Ind Est, Butts Road, Spon End, Coventry, CV13JQ. This is approximatelt a 10 minute walk from the old Ikea building.
Excellent, prompt, punctual service.  Ash is reassuringly good and makes the effort to fully explain the work carried out.  Really good value for money too. I would highly recommend this garage.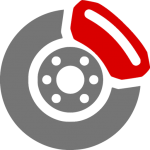 Established in 1981, we've built a fantastic reputation over the last 38 years. Although we specialise in clutch and brake repairs, we're also available for all types of mechanical work. We're conveniently located in Spon End, near the city centre (a 10 minute walk from Ikea), and welcome customers old and new. You can depend on us to provide free checks for all brake and clutch problems.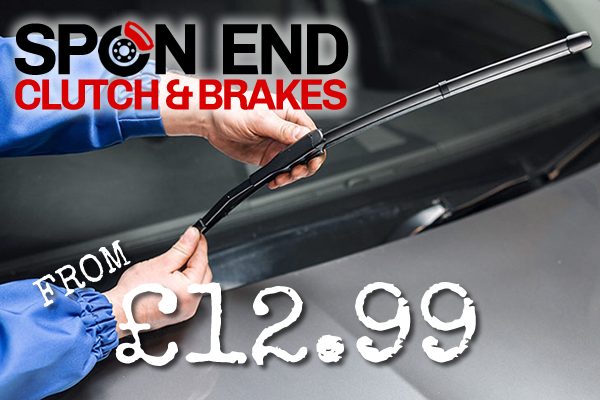 Window Wiper Replacements from £12.99* Example: Ford Fiesta Front Wiper Replacement cost is £12.99. *Prices correct as of February 2022.  Prices subject to change. Conditions Apply, get in touch for details