Gearbox Repairs
The Best Gearbox Repair Service in Coventry
At Spon End Clutch & Brakes, we don't just do clutches and brakes!  We are fully experienced in dealing with all kinds of Gearbox systems and all of the things that can go wrong within it. We are committed to offering a high quality gearbox repair service where we will explain to you clearly your options. Whether your vehicle requires Gearbox Reconditioning, repairs or full replacements.
Our fully qualified technicians can confirm gearbox issues quickly and offer a wide range of premium to budget Gearbox solutions to suit any pocket.  We also offer competitive repair rates and will match or beat any like for like written quote.
Our supplies can deliver a huge range of gearbox parts within an hour, so these repairs can be made within the same day. Don't delay if you are worried you may have a Gearbox issue, this could lead to more unwanted damage. Come into the garage, let the experts have a look and discuss what your best options are.
We can help you with:
Cars & Light Commercial Vans
Diagnostic Checks

Gearbox repairs and replacement
Gearbox Reconditioning

Gearbox Oil & Filter Replaccements

Gearbox Diagnostics
Frequently Asked Questions
How Much Does Your Repair Service Cost?
Please give us a call or send a text to 07956 184 689 and we'll get back to you with a competitive quotation. We do not like high pressure sales techniques, so you will not get that from us. If you find a better like for like quotation, we would like to know about it so we can match or even better it!
Where are you located?
We are not far from Coventry City Centre at Unit 2 Arches Ind Est, Butts Road, Spon End, Coventry, CV13JQ. This is approximatelt a 10 minute walk from the old Ikea building.
Established in 1981, we've built a fantastic reputation over the last 38 years. Although we specialise in clutch and brake repairs, we're also available for all types of mechanical work. We're conveniently located in Spon End, near the city centre (a 10 minute walk from Ikea), and welcome customers old and new. You can depend on us to provide free checks for all brake and clutch problems.
My Clutch and Flywheel was on the way out, took it to the chap called Ash. Explained to me the failure when he took the gearbox out. Showed me the failure and also asked me to keep the parts if I wanted to. Reliable and the car felt like new when returned. Done me a cheap service whilst I was there. I was surprised the car was washed also.  Excellent Service provided Would Reccomend. Good Value for money.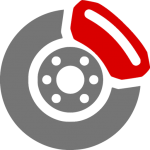 ON ALL REPAIRS
1 YEAR WARRANTYfor non-commercial vehicles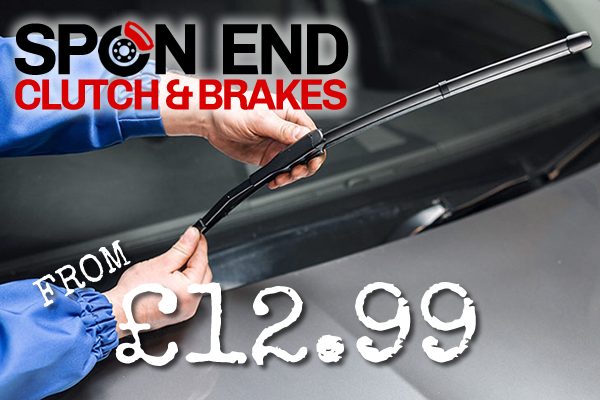 Window Wiper Replacements from £12.99* Example: Ford Fiesta Front Wiper Replacement cost is £12.99. *Prices correct as of February 2022.  Prices subject to change. Conditions Apply, get in touch for details