Clutch Checks, Repairs & Replacements
The Best Clutch Checks, Repairs & Replacements in Coventry
At Spon End Clutch & Brake Service we pride ourselves on being clutch specialists, it's even in our name!  We have over 38 years experience in clutch replacements and repairs.
Keeping your clutch in perfect working order is important in ensuring your car runs safely and smoothly. If you notice any grinding or stiffness, then be sure to get it checked out immediately to avoid any further damage. If your clutch doesn't release, and the gearbox meets with resistance when changing gears or if it becomes harder to push and its path is longer, then your clutch may need replacing. Call us today to enquire further.
As clutch specialists, we only use the highest quality parts available, which is why our clutch replacements come with a  competition beating 2 year or 24,000 mile warranty for non-commercial vehicles and a 1 year or 12,000 mile warranty for commercial vehicles. We're also so confident that we cannot be beaten on price or quality of service.
Manual Clutch Checks

Manual Clutch Repairs

Manual Clutch Replacement

Dual Mass Flywheel Check & Replacement

Manual Gearbox Diagnostics

Gearbox Repairs
Established in 1981, we've built a fantastic reputation over the last 38 years. Although we specialise in clutch and brake repairs, we're also available for all types of mechanical work. We're conveniently located in Spon End, near the city centre (a 10 minute walk from Ikea), and welcome customers old and new. You can depend on us to provide free checks for all brake and clutch problems.
Frequently Asked Questions
How Much Does a New Clutch Replacement Cost?
Please give us a call or send a text to 07956 184 689 and we'll get back to you with a competitive quotation.  We do not like high pressure sales techniques, so you will not get that from us.  If you find a better like for like quotation, we would like to know about it so we can match or even better it!
Where are you located?
We are not far from Coventry City Centre at Unit 2 Arches Ind Est, Butts Road, Spon End, Coventry, CV13JQ. This is approximatelt a 10 minute walk from the old Ikea building.
Just pick up van from having new clutch.  Excellent service.  Even made my steering lock smoother to use without asking or charge.  Cannot rate highly enough.  Will be using from now on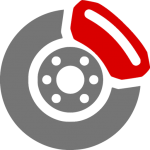 CLUTCH REPLACEMENTS
2 YEAR WARRANTYfor non-commercial vehicles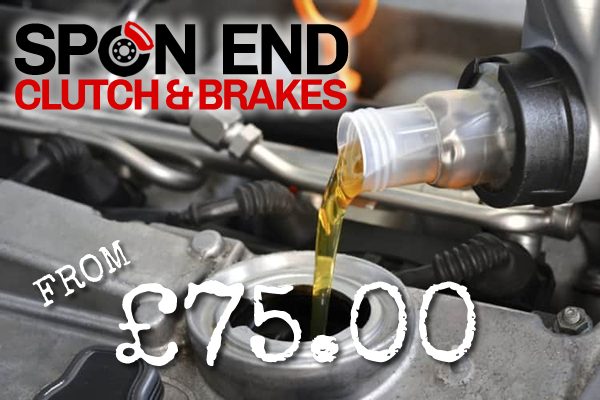 Oil & Filter Change £75.00* For all vehicles upto 1.4 litre engine size.  £99.99 for engines between 1.5 litres and 1.9 litres. Professional Oil & Filter Change Your engine oil should be checked and changed regularly or according to the…