Exhaust Checks, Repairs & Replacement
The Best Exhaust Services in Coventry
At Spon End Clutch & Brake Services we provide a comprehensive vehicle exhaust service. The exhaust system is one of the most important parts of your car or van. Its main purpose is, of course, to get rid of the waste gases produced by the engine, although it also has many secondary functions. If you're in Coventry, bring your car down to us for a full exhaust service, including an exhaust and catalytic converter & oxygen sensor check.
We also perform catalytic converter checks. A catalytic converter's job is to transform harmful gases into something less dangerous. Due to recent legislation, your car has to pass an emissions test – if  you don't fall below the required emissions level, your car will fail its MOT! So get your catalytic converters checked out by Spon End Clutch & Brake Services, and replaced if necessary.
If your car uses fuel injection system it will have an oxygen sensor in the exhaust. This sensor works out how much oxygen is in the exhaust, and can use that information to optimise the amount of fuel burned in the engine. It also makes sure that there is enough oxygen in the exhaust gases for the oxidation catalyst to work. If your oxygen sensor develops a fault or becomes clogged, it'll send incorrect readings to your engine computer. That means your car will become less efficient and will burn more petrol. It is well worth the money to have your sensor checked and if necessary replaced.
Exhaust Checks, Repairs & Replacement

Catalytic Converter Checks, Repairs & Replacement

Oxygen Sensor Checks & Replacement

Engine Manifold Checks & Replacement
Frequently Asked Questions
How Do I Know If My Exhaust Needs Looking At?
You should look out for any of the following symptoms:-
Roaring noises – this may mean you have an issue with your muffler.
Banging and Clanging coming from underneath the vehicle when driving.
Hissing sound near the engine.
Chugging sound and engine running badly.
A loud metallic vibrating sound.
How Much Does an Exhaust Replacement Cost?
Please give us a call or send a text to 07956 184 689 and we'll get back to you with a competitive quotation. We do not like high pressure sales techniques, so you will not get that from us. If you find a better like for like quotation, we would like to know about it so we can match or even better it!
Where are you located?
We are not far from Coventry City Centre at Unit 2 Arches Ind Est, Butts Road, Spon End, Coventry, CV13JQ. This is approximatelt a 10 minute walk from the old Ikea building.
I had a wonderful experience at Spon End, had travelled to Coventry and had an issue with the car. They managed to accomodate me in and get me back on the road in a matter of hours. Excellent service and two wonderful characters in the garage.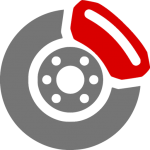 EXHAUST REPLACEMENTS
2 YEAR WARRANTYfor non-commercial vehicles
Established in 1981, we've built a fantastic reputation over the last 38 years. Although we specialise in clutch and brake repairs, we're also available for all types of mechanical work. We're conveniently located in Spon End, near the city centre (a 10 minute walk from Ikea), and welcome customers old and new. You can depend on us to provide free checks for all brake and clutch problems.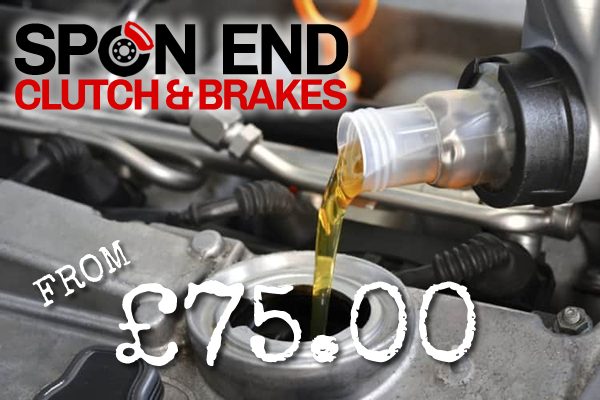 Oil & Filter Change £75.00* For all vehicles upto 1.4 litre engine size.  £99.99 for engines between 1.5 litres and 1.9 litres. Professional Oil & Filter Change Your engine oil should be checked and changed regularly or according to the…