Engine Rebuild & Repairs
The Best Engine Rebuild & Repairs Service in Coventry
At Spon End Clutch & Brake Services we provide a comprehensive engine rebuild & repairs service.
If you are looking for a reliable and affordable engine rebuild and repairs service in Coventry, look no further than Spon End Clutch & Brake Services. We are a well-established and reputable garage that specialises in modern 3 cylinder engines but can rebuild and repair all kinds of petrol and diesel engines.
Whether your engine has suffered a major failure, needs a partial rebuild or just some routine maintenance, we have the skills and experience to handle any job. We use high-quality parts and equipment to ensure your engine is restored to its optimal performance and efficiency.
We can also diagnose and fix any engine-related problems, such as:
Overheating
Oil leaks
Loss of power
Excessive smoke or noise
Timing belt or chain issues
Head gasket failure
Turbocharger failure
We offer a free inspection and quotation service, so you can trust us to give you honest and professional advice on the best course of action for your engine. We also provide a 12-month warranty on all our engine rebuilds and repairs, so you can have peace of mind that your engine is in good hands.
At Spon End Clutch & Brake Services, we pride ourselves on our customer satisfaction and quality workmanship. We have over 30 years of combined experience in the industry and have serviced and repaired thousands of engines for our loyal customers. So, if you need an engine rebuild or repairs service in Coventry, don't hesitate to Get in touch. You can call us on 07956 184 689 or 024 7511 9855, or use our online booking form to book an appointment online.
We are conveniently located at Unit 2 Arches Industrial Estate, Spon End, Coventry CV1 3JQ.
We look forward to hearing from you and helping you with your engine needs.
Frequently Asked Questions
How Much Do Your Services Cost?
Please give us a call or send a text to 07956 184 689 and we'll get back to you with a competitive quotation. We do not like high pressure sales techniques, so you will not get that from us. If you find a better like for like quotation, we would like to know about it so we can match or even better it!
Where are you located?
We are not far from Coventry City Centre at Unit 2 Arches Ind Est, Butts Road, Spon End, Coventry, CV13JQ. This is approximatelt a 10 minute walk from the old Ikea building.
After being told my car was only fit for scrap due to the engine supposedly being ceased by another garage, I called Ash late on a Saturday afternoon, he came out straight away and got my car started, the alternator had gone. I arranged to get my vehicle to him and had it back within 24 hours as good as new.  Excellent service, will be going to Ash for any future work on my vehicle.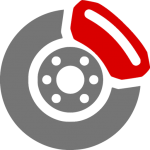 ON ALL REPAIRS
1 YEAR WARRANTYfor non-commercial vehicles
Established in 1981, we've built a fantastic reputation over the last 38 years. Although we specialise in clutch and brake repairs, we're also available for all types of mechanical work. We're conveniently located in Spon End, near the city centre (a 10 minute walk from Ikea), and welcome customers old and new. You can depend on us to provide free checks for all brake and clutch problems.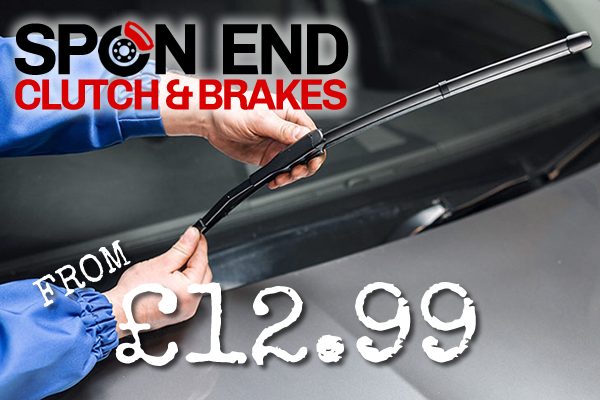 Window Wiper Replacements from £12.99* Example: Ford Fiesta Front Wiper Replacement cost is £12.99. *Prices correct as of February 2022.  Prices subject to change. Conditions Apply, get in touch for details