Cam Belt & Timing Belt Replacement
The Best Cam Belt & Timing Belt Replacement Service in Coventry
At Spon End Clutch & Brake Services we provide a comprehensive cam belt service for any make or model of vehicle. We hold a large stock on a large stock of belts from premium to budget. If we don't have your exact requirements in stock we can order it and have it delivered to us within the hour. So, if your cam belt needs replacing, we should be able to do it the same day.
Your Cam belt keeps your engine working in synchronisation – and inside an engine this can mean margins of 1/1000th of a second.  If a cam belt fails it can cause catastrophic damage to the vehicles engine. It is also essential to the safety of your driving – if they start to fail, not only can they impair the car's performance but they may lead to your vehicle failing its MOT Test.
We can determine the cam belts usage and state through a visual inspection of your vehicle. We will only recommend a replacement, should you need one. If you are experiencing any of the symptoms below or something else does not feel as it should then please bring the vehicle in for a check. We provide cam belts at very competitive rates and we will beat or match any written quote.
Cam Belt Inspections

Cam Belt Replacments

Timing Belt Inspections

Timing Belt Replacements
Frequently Asked Questions
How Do I Know If My Cam Belt Needs Looking At?
You should look out for any of the following symptoms:-
Your revs are behaving badly – slipping at high RPMs
Your Eninge produces a loud noise when the car is running
Starting and running issues
If your exhaust expels more than usual smoke
How Much Does Your Cam Belt Service Cost?
Please give us a call or send a text to 07956 184 689 and we'll get back to you with a competitive quotation. We do not like high pressure sales techniques, so you will not get that from us. If you find a better like for like quotation, we would like to know about it so we can match or even better it!
Where are you located?
We are not far from Coventry City Centre at Unit 2 Arches Ind Est, Butts Road, Spon End, Coventry, CV13JQ. This is approximatelt a 10 minute walk from the old Ikea building.
I had a wonderful experience at Spon End, had travelled to Coventry and had an issue with the car. They managed to accomodate me in and get me back on the road in a matter of hours. Excellent service and two wonderful characters in the garage.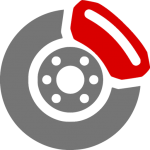 NEW CAM BELT
3 YEAR WARRANTYfor non-commercial vehicles
Established in 1981, we've built a fantastic reputation over the last 38 years. Although we specialise in clutch and brake repairs, we're also available for all types of mechanical work. We're conveniently located in Spon End, near the city centre (a 10 minute walk from Ikea), and welcome customers old and new. You can depend on us to provide free checks for all brake and clutch problems.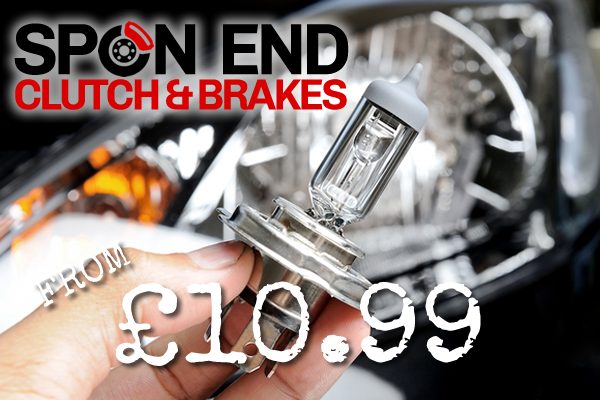 Light Bulb Replacements from £10.99* Example: Ford Fiesta Front Bulb Replacement cost is £10.99. *Prices correct as of February 2022.  Prices subject to change. Conditions Apply, get in touch for details