Diesel Engine Servicing, Diagnostics & Repairs
The Best Diesel Engine Servicing, Diagnostics & Repairs Service in Coventry
At Spon End Clutch & Brake Services we provide a comprehensive diesel engine servicing, diagnostics & repairs service.
Do you have a diesel vehicle that needs repair or servicing? You can rely on us! With almost 40 years of experience in the business and an excellent reputation in diesel motor repairs, Spon End Clutch & Brake Centre will do all that it takes to have your vehicle back on track.
From repairing and servicing exhaust systems, brakes and clutches to changing the oil regularly, we'll ensure your diesel vehicle is in excellent condition when it leaves our garage.
Based in Spon End, Coventry we serve all of Coventry and surrounding areas.  Get in touch with us today to discuss your requirements.
All Types of Diesel Engines

Diesel Fuel Injection

Diesel MOT Testing

Diesel Engine Oil Change

Diesel Engine Diagnostics

Complete Diesel Vehicle Servicing
Frequently Asked Questions
How Much Do Your Diesel Services Cost?
Please give us a call or send a text to 07956 184 689 and we'll get back to you with a competitive quotation. We do not like high pressure sales techniques, so you will not get that from us. If you find a better like for like quotation, we would like to know about it so we can match or even better it!
Where are you located?
We are not far from Coventry City Centre at Unit 2 Arches Ind Est, Butts Road, Spon End, Coventry, CV13JQ. This is approximatelt a 10 minute walk from the old Ikea building.
Excellent Garage, Great Knowledge and happy to explain the actual fault/diagnosis in great length. Very cheap compared to most garages. Would recommend speaking to Ash was a pleasure, will service my family's cars with him.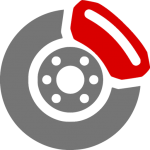 ON ALL REPAIRS
1 YEAR WARRANTYfor non-commercial vehicles
Established in 1981, we've built a fantastic reputation over the last 38 years. Although we specialise in clutch and brake repairs, we're also available for all types of mechanical work. We're conveniently located in Spon End, near the city centre (a 10 minute walk from Ikea), and welcome customers old and new. You can depend on us to provide free checks for all brake and clutch problems.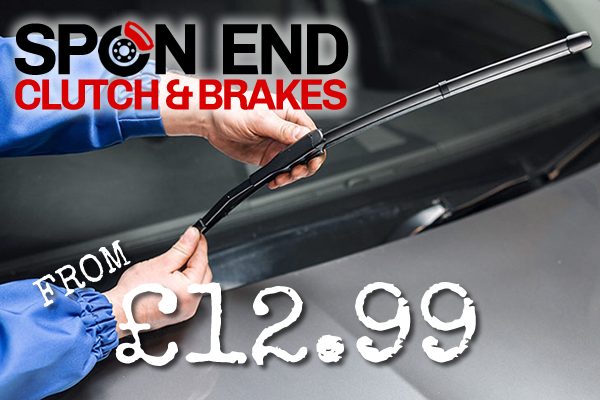 Window Wiper Replacements from £12.99* Example: Ford Fiesta Front Wiper Replacement cost is £12.99. *Prices correct as of February 2022.  Prices subject to change. Conditions Apply, get in touch for details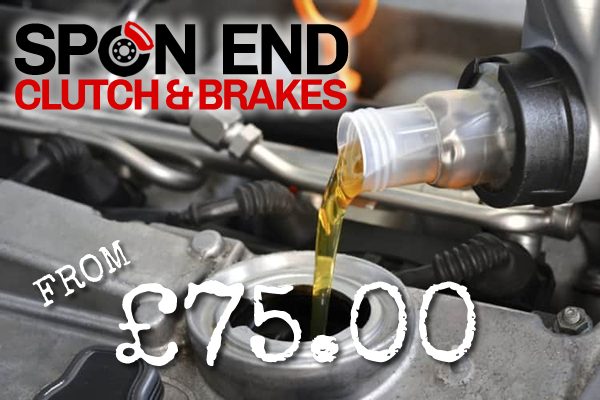 Oil & Filter Change £75.00* For all vehicles upto 1.4 litre engine size.  £99.99 for engines between 1.5 litres and 1.9 litres. Professional Oil & Filter Change Your engine oil should be checked and changed regularly or according to the…